Native Plants - Adding Beauty, Butterflies & Birds to Your Backyard
The trends of gardening and landscapes are constantly changing. However, creating a backyard landscape that attracts butterflies and song birds while creating a beautiful oasis for your family is still a paramount goal for homeowners. You can do this by including native plants in your garden and by adding bird houses and feeders to your backyard. This approach will create a self-sustaining environment for wildlife, and add both "curb appeal" and value to your property.
A Low Maintenance Landscape Solution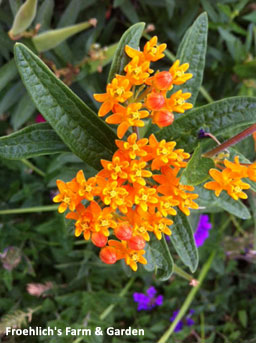 Native plants are low maintenance and add great color to any landscape or garden, as well as provide nectar, shelter and food sources for wildlife. Less maintenance is required in planting native varieties since they are suited for the soil and climate. There are many plants of all shapes, sizes, color and features to choose from when looking to add native specimens to the landscape. Popular native perennials include Lobelia (Cardinal Flower), Rudbeckia (Black-Eyed Susans), Echinacea (Cone Flower), Monarda (Bee Balm), Aquilegia (Columbine) and Asclepias (Butterfly Weed). Some great native trees and shrubs include Rhododendron, Kalmia (Mountain Laurel), Dogwoods, Eastern White Pines, Sweetbay Magnolia, American Hollies, and Red Maples. With over 2,100 native plants known to Pennsylvania, there is sure to be something for everyone's needs.
Attracting Butterflies & Hummingbirds
Looking to attract butterflies and hummingbirds? These flower lovers look for quick nectar sources, and they love bright colors! Butterflies prefer flowers with clustered blooms that face upward, offering an unobstructed landing pad to receive nectar, whereas hummingbirds prefer tubular, bell and funnel shaped blooms. Look for these perennials, many which are native, to add to your gardens to attract both butterflies and hummingbirds: Agastache, Buddleia, Asters, Penstemon, Hostas, Coral Bells, Salvia, Eupatorium (Joe Pye Weed), Coreopsis and Phlox. Look for these annuals, which are perfect to mix into perennial beds or containers, Alyssum, Cosmos, Calibrachoa (Million Bells), Heliotrope, Lantana, Pentas, Tithonia (False Sunflower), Verbena and Zinnias.
Learn more about butterflies at our Butterfly Website
Learn more about hummingbirds at our Hummingbird Website
Learn more about dragonflies at our Dragonfly Website
Attracting Bees
Another wildlife friend, who often go underappreciated and get a bad 'buzz', are the bees. About 25% of everything we eat and drink, as well as more than 80% of the flowers we enjoy, is because of bee pollination. Without these little workers in our gardens and landscapes, we would be in trouble! Native plants supply some of the best nectar to bees, as well as the butterflies, moths and hummingbirds.
Eight Simple Ways to Attract Bees to Your Garden by Kevin Rodrigues
Creative Backyard Features
In addition to adding native plants to the landscape and gardens, there are other great features to add to create a backyard oasis and attract wildlife. Think about hanging bird houses to provide shelter, or bird feeders to provide an additional food source. A birdbath is another great feature to provide fresh water for birds to both drink and bathe. In placing a birdbath, remember to put it a few feet away from trees or shrubs to make for a quick escape if needed!
Remember to be creative. Planters and window boxes are a great way to incorporate flowers into your backyard. Whether it is on a porch, patio or even along a walkway, there is always a spot to add some plants. Also, do not forget your local garden centers are here to help! From native perennials and nursery stock, to unusual annuals and tasty herbs, Froehlich's Farm is here to answer any questions and to help you get planting with our huge selection of plant material. Bring in photos of the areas you want to add to or redo, tell us what you are trying to achieve, and we will make it happen!
Froehlich's Farm and Garden Center is a fourth generation family business located in Furlong, PA. Froehlich's Farm offers a wonderful plant selection of annuals, perennials, fruit, vegetables, herbs, shrubs and trees, in addition to soil amendments, tools, pottery and other home/garden supplies. Froehlich's Farm also has a full service landscape, fence, swimming pool and hardscape design team – FS Landscaping Contractors. With a helpful, friendly staff, it's easy to feel right at home and even easier to create a beautiful backyard and landscape with the Froehlich's Farm and FS Landscaping's talented, diversified team.