2019 Adopt a Family or Child for the Holidays
Participate in a gift-giving program and help someone in need.
One of the very rewarding ways to give back during the holiday season is to sponsor a family or child in need. The following organizations allow for this opportunity through giving programs that involve you purchasing the gifts that they will deliver on your behalf. Watch the deadlines, though! They need time to collect and distribute. If you can't make the deadline, they are always happy to receive monetary donations.
Lenape Valley Foundation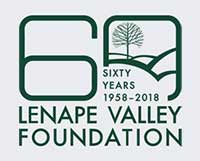 The Lenape Valley Foundtion offers a holiday assistance program to help Bucks County community members who are in financial need during the holiday season. Companies, organizations and individuals are invited to help by "adopting" families and /or individuals in order to offer them some joy over the holidays. Once a company/individual agrees to "adopt," they will be provided the first name and last initial of the individual along with their "wish list" of holiday gifts. By shopping for and purchasing gifts for these individuals, you will be doing a great service to members of our community. You may elect to wrap the gifts or provide them unwrapped. With the help of caring volunteers, the Foundation will coordinate the gift fulfillment process (unwrapped gifts will be wrapped and given to the appropriate departments for distribution). If you are unable to purchase gifts, but would like to make a monetary donation to be used for gift purchases, that would also be wonderful. Gifts need to be ready by Dec. 2, 2019.
Kelly Anne Dolan Memorial Fund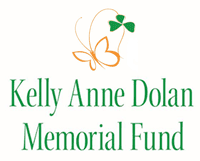 We all know how stressful this time of year can be, but when you care for a seriously ill, injured or disabled child, the extra expenses involved make it very difficult to provide a warm, enchanted holiday you dream of for your children. The families reached through the Kelly Anne Dolan Memorial Fund Holiday Adopt-a-Family Program have children who are suffering from a variety of conditions including cancer, cerebral palsy, cystic fibrosis, sickle cell anemia, severe disabilities or serious injuries. These families are under immense financial strain and are brought to their attention by social work departments in hospitals and social service agencies. Most sponsors spend approximately $75-$100 per child, depending on age. They try to get all the families assigned before Thanksgiving, so sponsors can take advantage of Black Friday and Cyber Monday sales. Gifts are collected at the Wissahickon Fire Company on December 9th and 10th, 2019.
New Hope-Solebury High School Key Club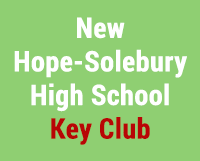 Help local in-need children by adopting them into your hearts this holiday season. Wish lists are obtained from the New Hope-Solebury School district along with local organizations such as Fisherman's Mark, a private social service agency in Lambertville, NJ. This year they have added some Super Seniors who are local seniors-in-need whose wish lists are also obtained through Fisherman's Mark. The wish lists come from children and seniors who don't have very much, and they really need your help. You will be provided with their essential information such as age, clothing sizes, hobbies, and interests, as well as their ultimate wish. You do the shopping and the Key Club will deliver the gifts! The estimated cost of each child's wish list is about $150 and $75 for a Super Senior. Gift drop off day is Wednesday, December 18, 2019.
Salvation Army, New Jersey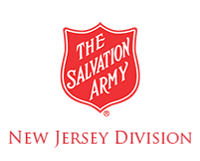 This program matches impoverished families throughout NJ with individual or group sponsors to provide for their tangible needs at Christmas. Sponsors come in many shapes and sizes. They can be individuals, families, small businesses or large corporations. In many of the larger corporations, different departments often each adopt a family. Many sponsors find the experience so fulfilling that they participate in the program year after year.
Hatfield Township Giving Tree Program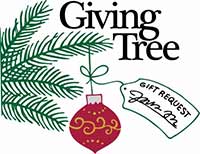 This annual program runs from November 13th through December 13th, 2019. The Giving Tree will be in the lobby of the Hatfield Building, located at 1950 School Road. Four Hatfield families were identified through the North Penn School District for the "Holiday Giving Tree" program. All were in need of some assistance to make this holiday season a little more special for their children. All participants defined their special needs that they have this holiday season. Those wishes are placed on tags and the tags are hung on the "Giving Tree." People are encouraged to stop by during regular business hours to select a tag from the tree, and purchase the item(s) on the tag. They can then bring the new and unwrapped item(s) to the Township building before December 14th, 2019. For more information, check out the website at www.hatfield.org or call the township at 215-855-0900
Mattie N. Dixon Community Cupboard

We have a long list of needy children in the Ambler Area who will be grateful for holiday gifts - and we need YOUR help! When you get matched with a specific family in need, you will be given the children's first names, clothing sizes and wish lists. We ask that you purchase at least one clothing item and one toy per child. We ask that you do not exceed more than 5 wrapped gifts per child. All gifts for a family will need to be wrapped and tagged with the individual children's names and placed in a bag or box with the family name. Gift receipts can be included if you want. When you drop off your donation, we also ask that you indicate the value of what you spent and your address so we can quickly prepare a donation receipt for your generosity. Families receiving the gifts will turn in to the cupboard a thank you card written from them and we in turn will forward to you. All holiday gifts need to be in by Wednesday, 11/26/19 so they can be distributed to the clients no later than December 13th. Drop off at the Mattie N Dixon Community Cupboard, 150 N Main Street, Ambler PA, Tuesdays, Thursdays and Fridays from 9am until 2pm. If you and your family would like to sign up to purchase gifts for a family of children contact us by emailing Cindy at info@community-cupboard.org or call 215-628-3002 for details.
United Way of Bucks County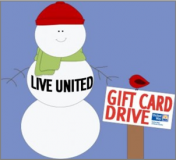 Each year, the United Way of Bucks County collects donations specifically to purchase gift cards to support older kids and teens (ages 11-17) in need this holiday season. This annual holiday gift card drive, which runs now through December 13, 2019, provides a gift for kids who would otherwise receive nothing. This year, there will be at least 1,200 young people waiting for holiday help. If you want to make a difference for a child in need, click here to make a donation now. A lot of help is needed to make sure that none of these kids are left out.
Pennridge FISH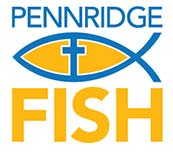 The Pennridge FISH Organization is grateful to receive donations from the community, churches, school and scouting groups, businesses and organizations for its annual Christmas program. Each year we serve more than 300 families with the fixings for a Christmas meal, including chicken, ham or turkey, and a dessert. We serve more than 400 children ages 0-15 with new, unwrapped toys/gifts and/or giftcards, hats, scarves and gloves. We will be giving only giftcards to parents with teens ages 13-15 this year. We find it is too difficult to collect gifts for teens. We are looking for teen-oriented store giftcards, or Walmart or Target gift cards in the denominations of $20 - $25. Please mail or hand deliver gift card donations to FISH no later than December 10th. Thank you! You will recieve a receipt for your donation. If you would like to donate to our Christmas program, please note that donations should be dropped off at the pantry during our hours of operation: Mon and Wed 3-5 pm, Thurs 6-8 pm, Fri and Sat 9-11 am. The deadline for Christmas toys, gift cards, etc. is Monday, December 9th. We are located at 800 W. Chestnut St. in Perkasie. Donations should be brought to the back kitchen door where a volunteer will assist you. (Please do not leave donations after hours.)
Family Service Association of Bucks County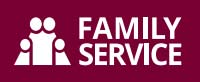 Year round, thousands of individuals and families turn to Family Service for help with a variety of needs. During the holiday season, needs are greater and these same people turn to us to help make their holidays a little brighter. We accept new, unwrapped gifts for children and teens. In December, we will display all of the gifts donated by the community and invite individuals with demonstrated need to "shop" for each child and teen within their family. Last year, we were able to brighten the holidays for more than 500 grateful gift recipients. Your generosity will help us, once again, provide a joyful holiday for many Bucks County residents. If you are interested in donating, please contact Susan Fischer-Flagg at sfischer@fsabc.org or 215.757.6916, ext. 218 to schedule your delivery. All gifts must be received at Family Service (located at 4 Cornerstone Drive in Langhorne, PA) on or before December 6, 2019.
Between Friends Outreach - Random Acts Of Christmas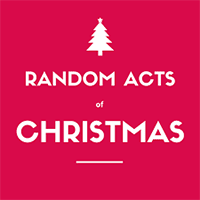 Between Friends Outreach, Inc.(BFO) is a 100% volunteer, faith-based, non-profit 501(c)(3) agency working with homeless, low income & Veterans in our community. They work one-on-one with clients in Bucks and Montgomery County by providing resources to prevent homelessness and to assist clients transitioning out of homelessness. During the holidays, they also supply hundreds of local children with Christmas gifts. They ask that you use Sign Up Genius to fill needed slots for gifts. There are many drop-off locations throughout our area. Gifts need to be dropped off by December 5, 2019 to get them ready in time for the holiday. For more info, call 267-875-9460 or email BFOfundraising@gmail.com.