Creative People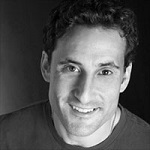 Marc Kaye
Bucks County, PA
Marc Kaye is a dad, husband, comedian, writer and songwriter living in Bucks County. He would write more but he doesn't have that much patience.
To read some of Marc's hilarious works,
click here


As an Amazon Associate and participant in other affiliate programs, we may earn from qualifying purchases from this page.