Seven Ways to Entertain Everyone on Your Next Road Trip
by guest writer Paisley Hansen
May 8, 2019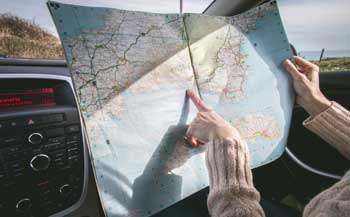 Packing up and hitting the road is more popular for families than ever before. Not only does this mean avoiding costly airline baggage fees and tickets, but it also avoids the long wait in security lines. With so many benefits, it's no surprise that approximately
22%
of vacations now begin with a good old fashioned trip in the car. While looking out the window can provide some entertainment for a short amount of time, if you want to make your trip in the car more memorable, take a look at the entertainment options below.
1. Plan Out Stops
In almost every city and state, there's a
landmark
to stop and see. Plan these out ahead of time so you can take photos with your family and make some fun memories. To add to the excitement before you get there, research and write down some quick facts about the place that you'll be visiting. Even if it's something as simple as the world's biggest ball of yarn, it's still something that can make your trip that much more enjoyable.
2. Pack Surprise Bags
Surprise bags
are a great way to keep kids of all ages anticipating the next stop on your road trip. These bags can be filled with just about anything that will keep them busy, from crossword puzzles to snacks and games. Just write the city name on the bag, and when you reach it, they can open it up to see what's inside. To make these more special, try to include something related to the city in each coordinating bag.
3. Plan a Picnic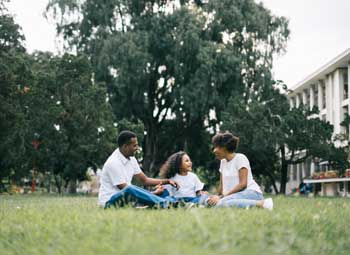 Stop by a park on the way to your final destination and set up a picnic. This can give you a chance to see parks in other areas while the kids can stretch their legs and get some exercise. To make this more affordable, just pack a cooler with some sandwiches and drinks before you leave. If you're concerned about trunk space, you may want to consider a rental. Just
read a Subaru Forester review
to learn about how much space these types of cars have for long road trips.
4. Create a Question Jar
Want to get your entire family involved in a fun conversation? Before you leave, write down conversation starters and questions on small pieces of paper. Fold these up and place them in a jar for someone to open up during the ride. Everyone will have a chance to answer (including the driver) so nobody is left out. Some families are surprised that their loved ones will play this game for quite a while because they never know what question is going to come next.
5. Plan a Short Hike
Most road trips are filled with beautiful scenic views of mountains and camping sites. If you want to see these for yourself, then plan to go
hiking
for a short amount of time on your way there. Even just a quick walk can reset everyone's mood and give them some much-needed time away from the car.
6. Play Each Person's Favorite Song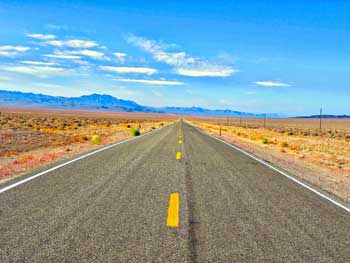 There's no better way to perk someone up than by playing their favorite song. Create a playlist that includes each person's favorite song before you leave and randomly play one as you're on the road. To make this even more fun, have your passengers guess who requested each song.
Find a Podcast
If you're traveling with teens or adults, then a podcast is a surefire way to keep everyone entertained. Each person can vote on what they want to listen to before you leave so you can collectively find something that everyone will like.
By preparing ahead of time, you'll never have to worry that your passengers are going to be bored during your next road trip. Whether this means creating goody bags or renting a more spacious car, the effort will help ensure a smooth and fun trip for everyone. Author Bio: Paisley Hansen is a loving wife and mother of twins. She is a self-described "DIY addict", and loves to decorate her house and office with her creations. As a mother, Paisley is really passionate about health, nutrition, and spending time with her family. When she's not writing, you can find her with a glass of mint lemon water and a child on each hip. Who says moms aren't superheroes?