Three Helpful Methods For Effectively Changing Your Community
by guest writer Paisley Hansen
May 13, 2019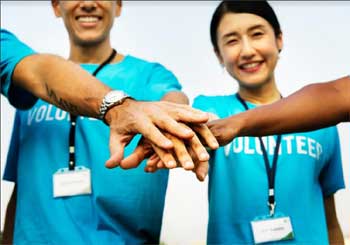 Taking the time to positively impact your community can help to change your life as well as the lives of many others around you. In order to determine the best methods to serve your community, you need to first understand the specific skill sets and resources you possess. This will allow you to determine the most effective path to take towards affecting change. The following information provides a closer look at three helpful methods you may want to consider utilizing in order to begin your journey towards becoming a more helpful and productive member of your community:
Donating Your Time
Donating your time is one of the most effective ways to serve others. Some ideas include volunteering at a local homeless shelter and helping them to serve and cook meals, volunteering at an
animal shelter
to help them keep the place clean or by walking and feeding the animals, and spending time at nursing homes talking to the residents and befriending them. You might also want to look into
volunteer transportation services
in which you can provide elderly and disabled people with rides to doctor appointments and to pick up their medications or groceries and
mental health volunteer
programs, which would allow you to help support individuals in your community struggling with mental health issues.
Making Monetary Donations
Many nonprofit organizations, charities, and individuals could be greatly impacted by your monetary donations. If you have the means to donate money, this can often go a long way. If you know individuals or families within your community who may be struggling financially, you can ask them if they would like some help. You can also make donations online on crowdfunding sites. It is important to remember that many charities depend solely on the goodwill of others in order to continue to fulfill their mission. Therefore, it is vital that everyone who is able and willing to affect change takes proactive steps towards supporting the struggling and often forgotten members of our communities.
Donating Resources
Often, many people may be wary when it comes to donating money because they are unsure if the funds will be properly utilized. Donating resources is a great alternative, and your donations will be less likely to be misused. Some ideas include donating pet food to animal shelters, canned food to local
food banks
to help support people struggling to afford food each month, and various items to homeless people, such as tents, blankets, scarves, socks, and hats during the winter as well as items, such as food, clothing, and toiletries year-round. You may also want to contact your local shelter and ask them which items they are running low on so that you can ensure your donations go where they are most needed.
Overall, there are many productive ways to begin helping others within your surrounding area. If you have the extra time or resources to make a difference, the aforementioned methods make excellent starting points. Often, it can be challenging to know where to begin. However, contributing even a small amount can often make a huge difference in the life of someone who may be struggling. Reach out to organizations and see what type of resources and volunteer work they need the most and find ways to fill those gaps. Even if you haven't ever seriously considered charity work, volunteering, and donating in the past, it is never too late to start. Ultimately, there is no telling the level of positive impact your generosity can make, and taking the first steps towards becoming more conscious of the needs of your community can help to spark change in others and create a chain reaction. Author Bio: Paisley Hansen is a loving wife and mother of twins. She is a self-described "DIY addict", and loves to decorate her house and office with her creations. As a mother, Paisley is really passionate about health, nutrition, and spending time with her family. When she's not writing, you can find her with a glass of mint lemon water and a child on each hip. Who says moms aren't superheroes?